Download our Picnic eBook here!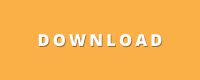 As Australia emerges from the grips of lockdown, we are starting to catch up with our family and friends, and not via FaceTime! At the same time the weather is warming up and our local beaches, lakes and parks are calling. Did someone say picnic?!
We have put together a collection of our favourite spring time, picnic perfect recipes. They are all easy, affordable, and can be served chilled. All that's left to do is call your friends, choose which dish you'll bring along, and organise that long awaited gathering. Remember to adhere to COVID regulations and to slip, slop, slap while you're soaking up that vitamin D!
Our picnic tips

Save your money and the planet, and invest in some reusable picnic ware - it may seem like an extra cost to begin with however in the long run it will pay for itself, after all picnicking is the new going out!


You can buy everything you need from variety stores such as Kmart - from individual plates and cutlery to a complete wicker basket with a tartan picnic rug. Or have a rummage around to see what you can find at home! Maybe you could hint to Santa about what an excellent gift a picnic set would be…


It's super important to keep your food chilled, no one wants to end the perfect catch up with a bout of salmonella! If you don't have an esky don't worry, supermarket cooler bags will do the job. If you don't have ice bricks, fill some zip lock bags with water and freeze (just make sure they are sealed properly).


Keep those summer pests at bay with a food cover. Find them in the food storage sections of most supermarkets. Aldi often have them in their special buys, otherwise a cotton tea towel will do the trick - just make sure it is clean!


No one likes cleaning out spills and leftover food scraps after a long day of lazing in the sun. Always carry a plastic bag for your rubbish and another to put all of your dirty plates and cutlery in - trust us on this!