Download our guide for First Time Home Leavers!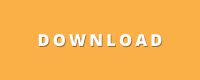 This year may be marked by you leaving home for the first time. Perhaps to start uni, or tafe, or maybe you are starting a new job or an apprenticeship.
This can be a time of significant change, and for many young adults this shift in lifestyle and a move towards being more independent often sees a move away from healthy habits and routines. Among 18-24 year old Australians, between 2014 and 2018, the rates of overweight and obesity have increased from 39 - 46%. Many factors likely contribute to this increase, including changes in income, how and what those around us are eating, the sheer volume of food choices available now, a change in priorities and time available to shop and cook healthy foods, as well as a general lack of knowledge regarding what healthy food is.
The types of foods you eat, as well as the quantity have an influence on your overall health and risk of chronic diseases, including some cancers and diabetes. Eating well may also be linked to improved academic performance, so improving your eating habits could be a valuable investment in your education.
Here are our top tips for setting yourself up to make healthier food choices, save money and stay healthy as a young adult:

Set up your kitchen.
By having healthy foods on hand at home you will more likely reach for them. Follow our guide to stocking your fridge, freezer, and pantry with useful, and easy staple foods.

Get the right tools

There are a few kitchen tools and gadgets that will make preparing and cooking healthy meals a little easier. Start with a sharp kitchen knife, a large, non-stick fry pan or pot, food safe storage containers, chopping board, some microwave safe bowls and oven tray (if you have an oven). The rest are 'nice to have' items.
Plan your meals (and snacks)
Look at your week ahead and plan out a few meals to cook, write a shopping list and get ahead of yourself with a little bit of preparation. Don't forget to look at what you have on for that day, such as an evening lecture, or gym class, and be prepared.
Build a balanced plate
Your energy needs will vary depending on a range of factors, however a good place to start when creating your meals is to focus on including half a plate of non starchy vegetables such as broccoli, spinach, tomatoes, carrots etc, one quarter of your plate from whole grain carbohydrates such as brown rice, pastas, whole grain breads, and the other quarter from lean protein sources such as fish, chicken, tofu, legumes and lean red meats. Also add in a small source of healthy fats such as from nuts, extra virgin olive oil, seeds or avocado.
Be food safe!
Keep your kitchen and utensils clean, clean up after yourself, don't overfill your fridge, use food safe storage containers for keeping leftovers, and know the food safe temperature zones and how to reheat foods properly to avoid food poisoning.