Favourite
Add to favourites
Remove from favourites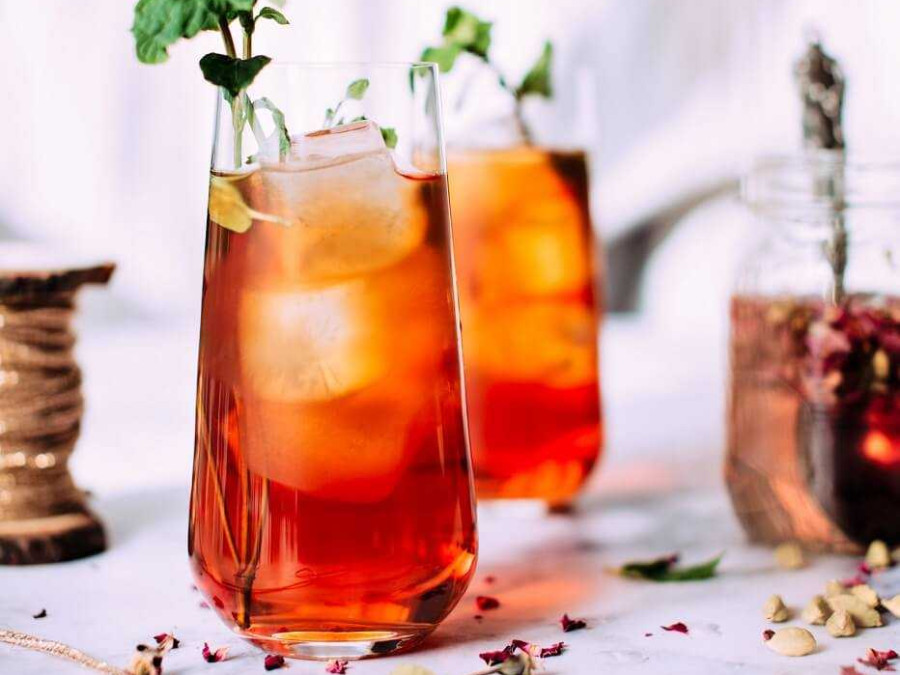 ---
Gear
Ingredients
Tea or fruit tea blend (leaves or bags)
Soda water (or diet lemonade)
Mixed fruit of your choice

It's this easy
Serves = 4
1) Choose a tea or fruit tea blend.
2) Prepare tea as per instructions on the pack
3) Set aside for approx 20 minutes to let cool and then place in to the fridge to chill.
4) When serving you could add in fresh fruit of your choice and/or mint to jazz it up and/or some soda water or diet/no sugar lemonade for some fizz.
Tweaks
You could prepare your own fruit tea blend using tea leaves or tea bags and adding some dried fruit or fruit peel for flavour

Notes
For low FODMAP include the following fruits: Cantaloupe, grapes, kiwi fruit (green), mandarin, orange, pineapple, strawberries

Allergies
---