Download our Kids Christmas eBook here!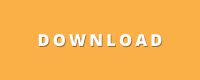 The holiday season is just around the corner. That means end of year festivities will quickly fill your calendar! As the school holidays draw closer you might find yourself searching for quick and easy meals or snacks for the kids to bring along to the school Christmas party, or some easy Christmas craft to keep them entertained.
No need to scramble for last minute ideas - we've put together a collection of our favourite Christmas recipes that the kids can help with, and activities they will enjoy.
Our Kids Christmas eBook has been designed to suit a range of ages, so we'll leave it up to you to make sure that they are appropriate for your kids. Some recipes or activities may need more adult help and supervision than others.
We know things can get a little crazy during the silly season, so we've also put together a list of our top tips for keeping kids healthy this Christmas!

Keep a routine
While it might not always be possible to maintain a consistent schedule for breakfast lunch and dinner, especially if you're travelling a lot over the festive season. Aim to have regular nourishing meals as best you can. Keep in mind that younger children are not likely to be able to wait until the BBQ lunch finishes cooking at 3 pm. So healthy snacks can bridge the gap.
Pack healthy snacks
Pack healthy snacks such as vegetable sticks, dips, simple sandwiches, wholegrain crackers and fruit.
Encourage kids to taste new foods
Offer your children a tasting plate of foods that they are interested in trying. Christmas can be a great time to expose kids to new foods that they may not have tried previously. However, it may also be a little overwhelming. Start with a small 'taste' of different foods and pair with familiar ones. Encourage them to eat to their appetite, without overdoing it.
Avoid processed meats

Summer BBQs commonly focus on processed meats such as sausages and store bought burger patties. These foods are often high in salt and saturated fat, which aren't great for your health. Aim to include lean, unprocessed protein sources where possible, such as chicken breast, trimmed steaks or homemade mince meat patties and fish to reduce the amount of processed meat that children are eating.
Choose water
Keep everyone hydrated in the summer heat with water. You can add ingredients such as raspberries and mint, or passionfruit and basil for a different flavour, or use mineral water for a little variation. Avoid sugar sweetened soft drinks and cordials.
Pace yourself
It's an exciting time, and after the year(s) we've had there may be a lot of emotion, playing and general excitement. The holiday season is a marathon, not a sprint. Allow space for kids to have quiet time with a book or some Christmas music.
Spend time outdoors
Slip, slop, slap, seek shade and stay Covid safe.
Maintain proper food safety practices
Ensure you maintain good food safety practices, especially when there are lots of hands sharing similar ingredients. Encourage everyone to wash their hands prior to getting involved with cooking or creating, and store any leftovers in an appropriate location.