Back to Recipes
Basa Fillet, Vegetables & Roast Potato
4 simple ingredients which work so well!
Favourite
Add to favourites
Remove from favourites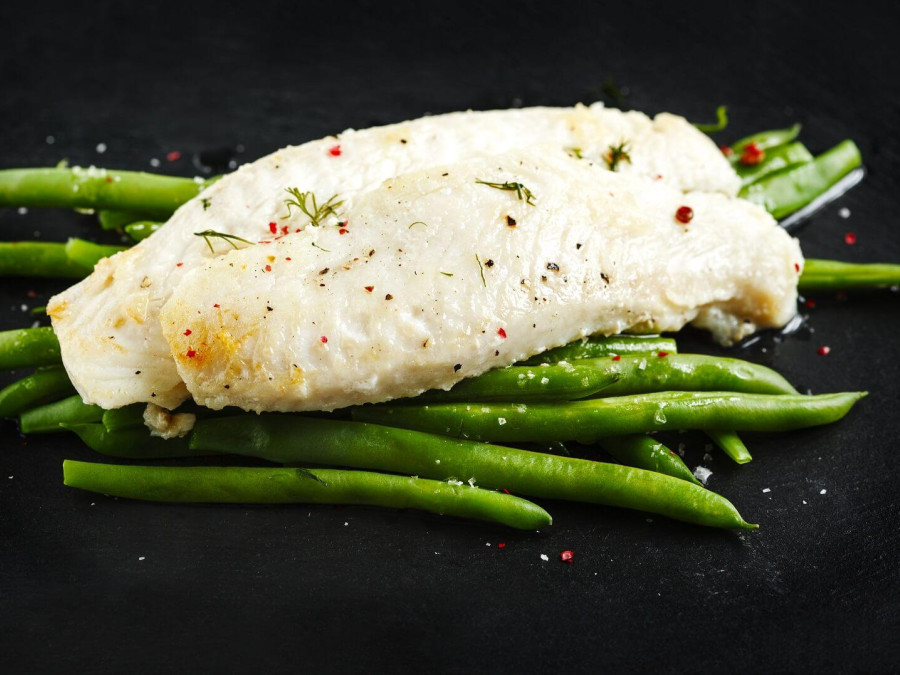 ---
Gear
Ingredients
Serves = 1
200g basa fillet
1 medium potato
1 cup frozen vegetables
1 lemon wedge
It's this easy
Preheat oven to 180 degrees
Cut potato into wedges. Put on baking tray and drizzle with olive oil. Bake for 30-40 minutes (or until brown and crispy)
When the potatoes have approximately 10 minutes to go put basa fillet in oven for 10 minutes, flip when getting out potatoes.
Serve potatoes on plate, microwave vegetables for 3 minutes and serve up fish and vegetables with potato.
Tweaks
Add some garlic, crushed chilli and coriander for some extra zing!
Allergies