Back to Recipes
Fruit Jelly Cubes
A fun fruity snack for little and big kids
Favourite
Add to favourites
Remove from favourites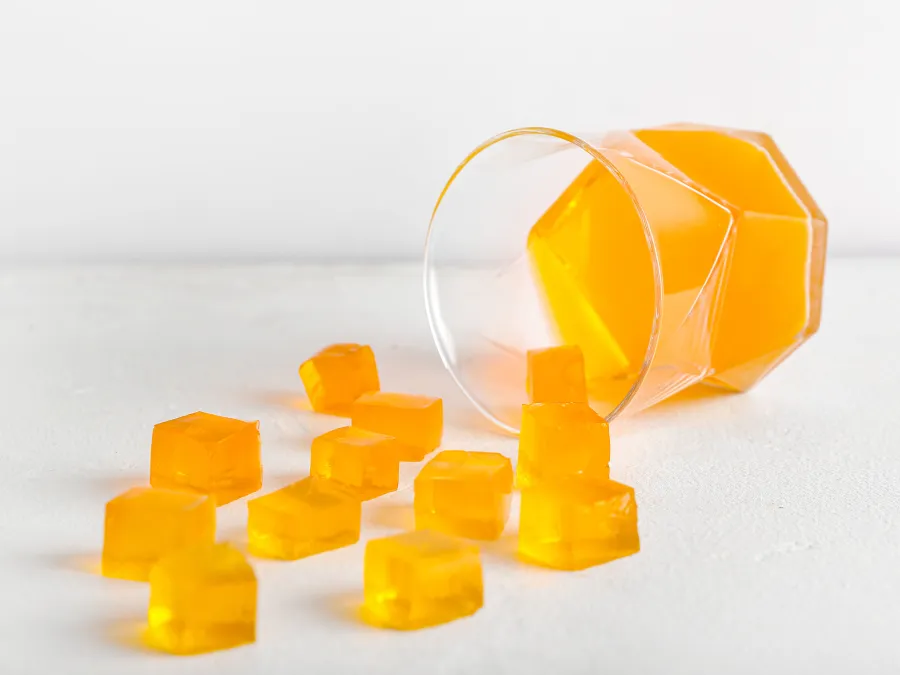 ---
Ingredients
Serves = 18
1 cup, pureed fruit

2 tbsp powdered gelatin

½ cup boiling water

1 tbsp caster sugar (optional)
It's this easy
You can puree your own fruit, or use canned puree.

In a small bowl, add the boiling water and the gelatin. Stir until the gelatin is completely dissolved.

Add the fruit puree and mix into the gelatin water until well combined.

Line a square cake tin with plastic wrap and carefully pour in the mixture.

Place in the fridge for 6 hours, or until the jelly is very firm.

Carefully run a knife around the edge of the tin to loosen up the jelly and remove the jelly from the tin onto a chopping board.

With a sharp knife, cut the slab of jelly into 18 even pieces.

(Optional) Gently dust caster sugar over jelly pieces.
Tweaks
Use any fruit that you can puree, you could even mix a few together. Stone fruits (skin removed), strawberries and kiwi fruit would work well in this recipe.

Silicone moulds or a mini cupcake tray can be used instead of a tray.
Notes
Nutrition information (per serve)
Energy (113kJ)

Protein (1.4g)

Total fat (0g)

Saturated fat (0g)

Carbohydrate (5.3g); Starch (0.2g), Sugars (5.1g), Added sugars (0.9g), Free sugars (0.9g)

Dietary fibre (0.4g)

Sodium (4.9mg)

Calcium (6.6mg)

Iron (0.1mg)
Allergies
---