Back to Recipes
Sweet potato wedges
Packed full of flavour these sweet potato wedges are easy as and make a great side dish or snack.
Favourite
Add to favourites
Remove from favourites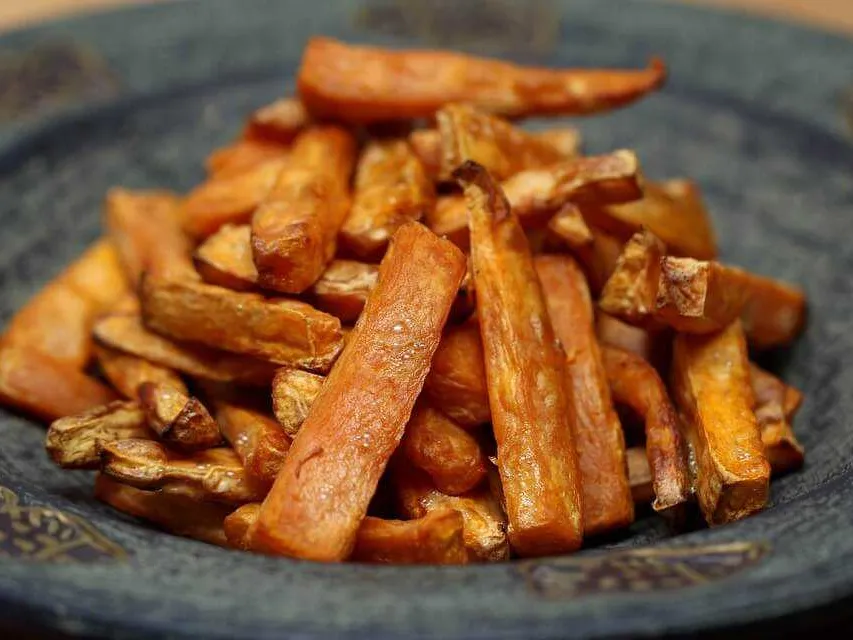 ---
Gear
Ingredients
Serves = 6
2 medium (about 1 kg) sweet potatoes
1 tablespoon extra virgin olive oil
Pepper
It's this easy
Heat the oven to 220C
Give the potatoes a good scrub and rinse with water, there is no need to peel them
Cut the sweet potatoes crossways in half, or thirds if they are very large
Then cut into thin wedges
Toss them in a bowl with the olive oil and pepper
Spread the wedges out on a baking tray lined with baking paper
Bake for ~15- 20 minutes until golden and tender
Tweaks
Try adding some chopped fresh rosemary or thyme for a herby burst of flavour
Short on time? Cut thin wedges and they will cook more quickly. You can cut the wedges ahead of time too. Store them covered with water in a container in the fridge for up to 24 hours. This way they won't discolour, when you are ready to cook them simply drain off the water toss with oil and pepper and bake.


Notes
Nutrition information (per serve):
Energy (530kJ)
Protein (2.7g)
Total fat (3.2g)
Saturated fat (0.5g)
Carbohydrate (19.9g); Starch (12.1g), Sugars (7.8g), Added sugars (0g), Free sugars (0g)
Dietary fibre (3.8g)
Sodium (14mg)
Calcium (40mg)
Iron (0.8mg)
Allergies
---