Download our Guide to the Perfect Christmas Feast here!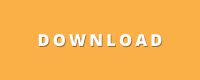 Did you blink and all of a sudden, the halls are decked with holly, and Mariah and Michael Buble's Christmas carols are blasting through the supermarket speakers?
We did too.
Since we've regained the ability to meet with friends and socialise, the need to come up with some fresh ideas to plate up for your Christmas gatherings may have you digging deep for some inspiration.
We've put together some easy recipes for a quick, healthy, and budget-friendly Christmas; to inspire your cooking and that you can show off to your family and friends, as you gather together and make up for lost time.

The silly season is always a hectic time of year, so we've also put together some tips to keep you feeling fresh in the lead up to Christmas!
Remember that Christmas and the festive period is a marathon, not a sprint. If you've spent the last month or two picnicking your way through the weekends (we'll just leave this here), aim to fill your plate with a mix of vegetables, proteins such as chicken, pork, tofu and legumes and some carbohydrates such as breads, pasta and rice, to keep you full.

Start with small portions of each of the different dishes, you can always go back for more.

Listen to your appetite and hunger and stop when you're full.

Make sure to drink enough water, especially if you choose to drink alcohol.

A little indulgence over the holidays is perfectly ok. A balanced way of eating is about what you do most of the time.