Back to Recipes
Greek Tzatziki
This classic Greek yoghurt and cucmber dish can be used as a sauce or dip.
Favourite
Add to favourites
Remove from favourites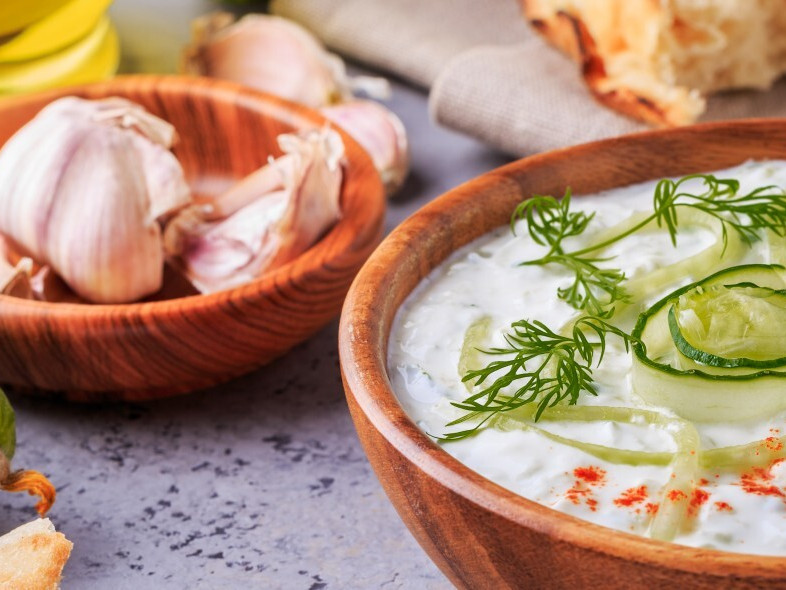 Credit: Love My Salad
---
Gear
Ingredients
Serves = 4
1 cup Greek yoghurt
1 tablespoon lemon juice
1 tablespoon fresh dill, chopped
1 clove garlic, crushed
2 cucumbers
It's this easy
Remove the seeds of the cucumber with a spoon.
Finely chop the cucumber.
Add the yoghurt, garlic, dill and lemon juice and pepper and a small amount of salt and mix together well.
Allergies
---