Back to Recipes
Green Sauce
An easy, versatile and nutritious sauce that can be whipped up in minutes!
Favourite
Add to favourites
Remove from favourites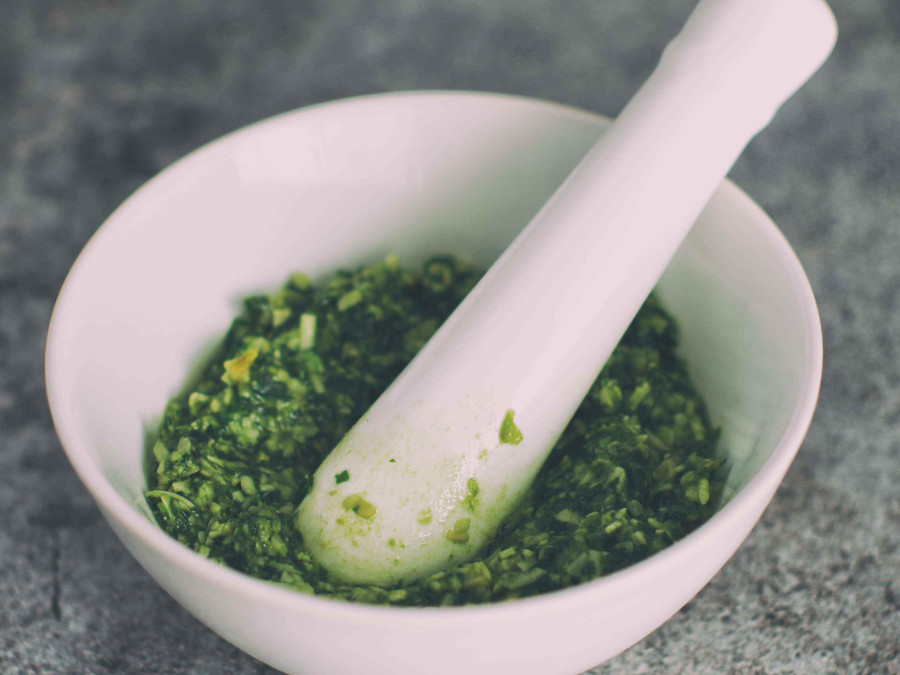 ---
Ingredients
Serves = 4
1 bunch kale
1 tsp crushed garlic
Zest of lemon/lime
3 tbsp extra virgin olive oil
1 slice mature cheddar cheese
It's this easy
Remove stalks from kale
Microwave leaves in 1-1.5 cups water until they are wilted, then drain water off
In a blender, combine wilted kale leaves, garlic, extra virgin olive oil, lemon and cheese
Blend until smooth. May need to add 2-3 tbsp hot water until the desired consistency is achieved
Tweaks
Great served as a pasta sauce with rocket and cherry tomatoes, as an alternative to salsa verde, or as a dip!
Notes
Nutrition information (per serve):
Energy (667kJ)
Protein (3.2g)
Total fat (14.7g)
Saturated fat (2.7g)
Carbohydrate (3.2g); Starch (1.2g), Sugars (1.4g), Added sugars (0g), Free sugars (0g)
Dietary fibre (2.2g)
Sodium (38mg)
Calcium (112mg)
Iron (1.3mg)
Allergies
---