Back to Recipes
Maddie's Spooky Frozen Bananas
A frighteningly good dessert, perfect for Halloween!
Favourite
Add to favourites
Remove from favourites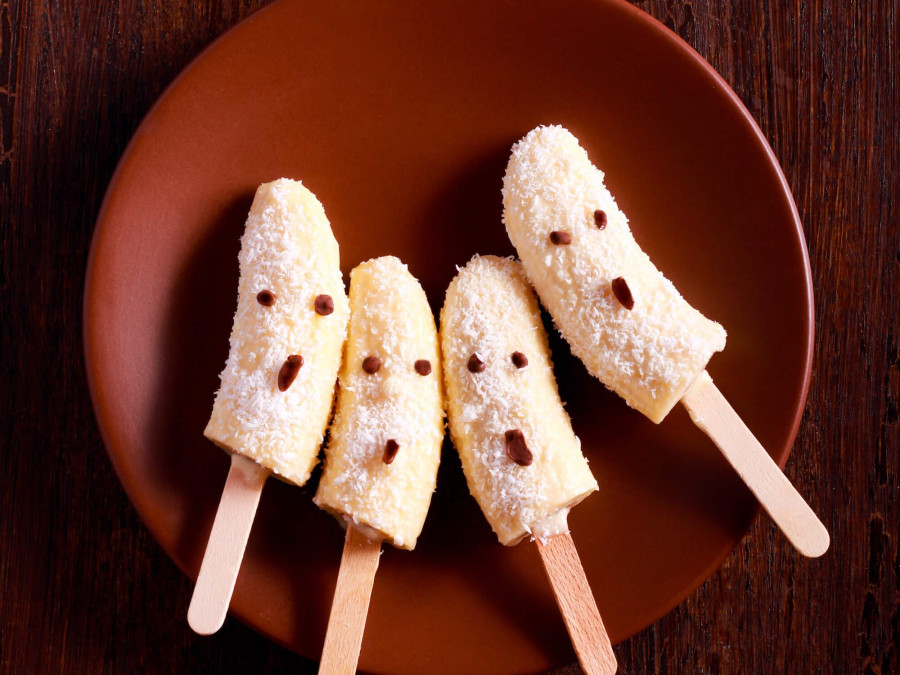 ---
Gear
Ingredients
Serves = 4
4 bananas

2 tbsp sultanas

1 cup Greek yoghurt (reduced fat)

4 skewers
It's this easy
Line a small tray with baking paper. Peel each banana, trim off one end and place a skewer through the bottom.

Fill a tall glass with Greek yoghurt, dip each banana in and place onto the lined tray. Spoon the remaining yoghurt evenly over each banana.

Pop two sultanas at the top of each banana to make the eyes of the ghost, and one to make the mouth.

Place the tray into the freezer for roughly 3 hours or until they are set.
Notes
Nutrition information (per serve):
Energy (757kJ)
Protein (4.7g)
Total fat (2.5g)
Saturated fat (1.4g)
Carbohydrate (32.7g); Starch (6.8g), Sugars (25.9g), Added sugars (3.9g), Free sugars (6.0g)
Dietary fibre (2.4g)
Sodium (40mg)
Calcium (117mg)
Iron (0.5mg)
Allergies
---