Favourite
Add to favourites
Remove from favourites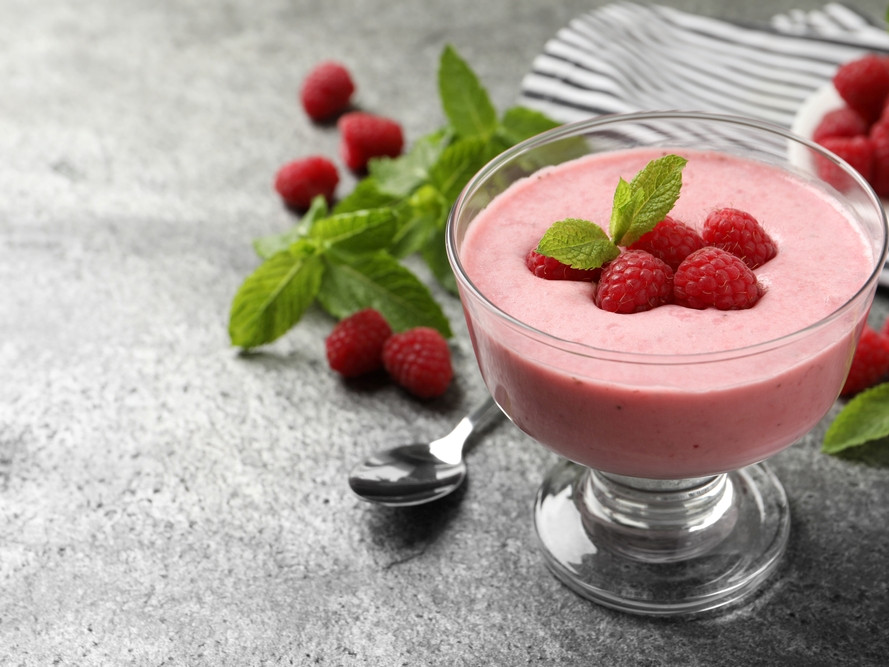 ---
Gear
Ingredients
Serves = 4
1 packet lite raspberry jelly crystals
1 cup boiling water
1 cup skim, plain yoghurt
It's this easy
Fill the kettle with water and turn on to boil
Pour jelly crystals into a large sized heat proof bowl
Once the water has boiled in the kettle, add 1/2 cup of boiling water to the heat proof bowl with the jelly crystals
Dissolve all of the jelly crystals by stirring the water and the crystals continuously for up to 5 minutes (using a fork works well to break the crystals up and move them around in the water)
Add 1/2 cup of cold water to cool the jelly mixture
Add the 1 cup of skim yoghurt into the jelly mixture and using an electric hand mixer on low-speed mix to combine the jelly and yoghurt for 1 minute
Place the bowl with the combined mixture into the fridge for approximately 2.5 hours
When the mixture has begun to set, use the hand mixer on medium speed to whip the mixture for a further 1 minute (can repeat this process twice if you want a fluffier whip)
Place the bowl with the whipped mixture into the fridge to completely set for 3.5 hours before serving
Tweaks
To speed up the cooling process use iced water in place of cold water or place the jelly and yoghurt mixture into the freezer and check regularly for when the mixture starts to set.
Mix things up by making this dessert with any flavour of jelly crystals.
Serving suggestion: Place pureed berries into the base of a glass, scoop the raspberry whip on top of the berries after the second whipping stage and return to the fridge to completely set. Serve topped with fresh berries and a sprinkle of toasted muesli for some crunch.
Notes
Nutrition information (per serve):
Energy (189kJ)
Protein (3.7g)
Total Fat (1.1g)
Saturated Fat (0.7g)
Carbohydrate (4.2g), Starch (0g), Sugars (4.2g), Added sugars (0g), Free Sugars (0g)
Dietary Fibre (1g)
Sodium (56mg)
Calcium (81.2mg)
Iron (0mg)
Allergies
---