Back to Recipes
Mango and Yoghurt Popsicles
Enjoy the sweetness of summer mangos in this refreshing popsicle recipe
Favourite
Add to favourites
Remove from favourites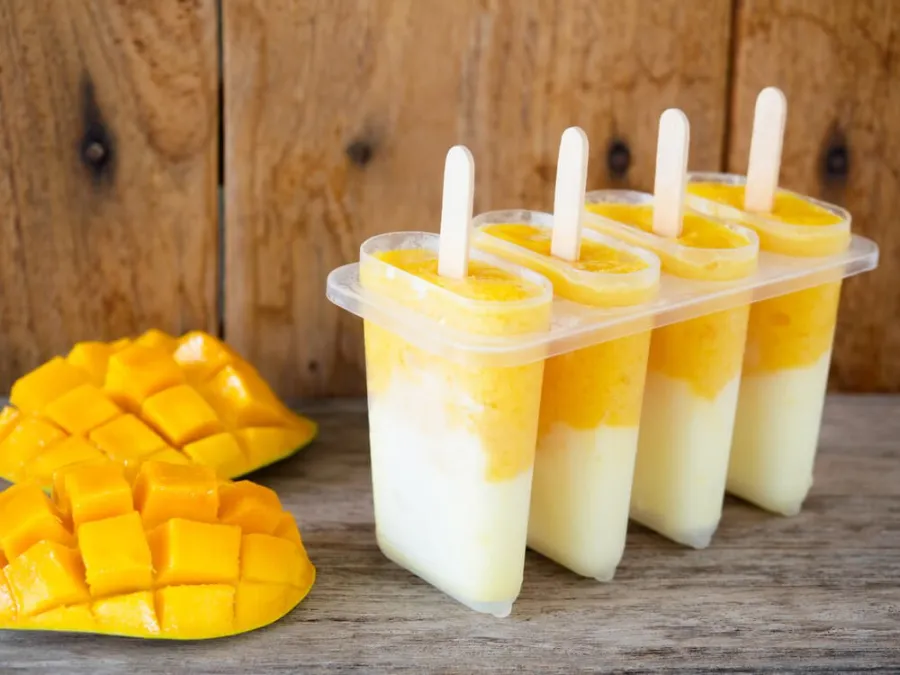 ---
Ingredients
Serves = 5
2 ripe mangoes

1 cup Reduced fat Greek yoghurt

⅓ cup water
It's this easy
Remove the skin from the mangoes and cut the flesh into small chunks. Place the mango in a freezer proof container and freeze for roughly 2-3 hours (or until partially frozen).

Once ready, take the mangoes out of the freezer and place in a blender. Blend until smooth and creamy. Add just enough water to the mango to allow it to process into a smooth but very thick consistency.

Add 2 tbsp of mango puree to each popsicle mould. Then layer 2 tsp Greek yoghurt on top of mango layer, repeat for all popsicles.

If there is room add another tbsp mango puree to each mould.

Place a knife or the end of your spoon down through the centre of the popsicle mould and pull it upwards, or through to gently 'swirl' the mango puree and yogurt together.

Pop the mould into the freezer for another 2 hours or until set.
Tweaks
If you have leftover mixture, serve as is for a delicious mango sorbet or repeat the same process as above in a bowl to make a deconstructed mango popsicle!
Notes
Nutrition information (per serve):
Energy (458kJ)

Protein (3.5g)

Total fat (2.0g)

Saturated fat (1.4g)

Carbohydrate (18.9g); Starch (0.6g), Sugars (18.3g), Added sugars (0g), Free sugars (0g)

Dietary fibre (1.5g)

Sodium (34.3mg)

Calcium (113.0mg)

Iron (0.2mg)
Allergies
---